Due to the separated sound control of the chanter, trumpet and drone strings, you can regulate the volume of each group of strings directly at the instrument no matter which variation you may choose.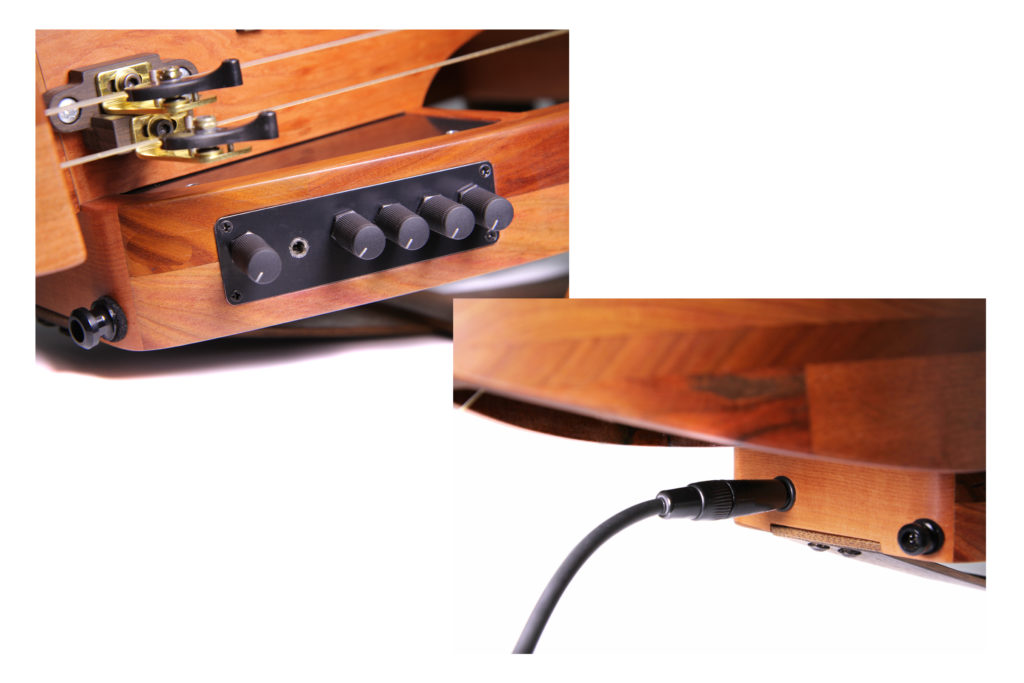 Output jack:
One of the most common variations to plug in a musical instrument into an amp is the jack output. Here, all pickups in the instrument are being mixed into one signal.
You simply need a commercially available 6,35 mm jack cable (3 m cable included with purchase)
Output multicore:
You want full access to the output signal of each individual string? In that case you can use all the possibilities with our multicore output. That means, you could for example put a reverb effect on a chanter without interfering with the other strings. Naturally we add the suitable cable to your delivery.
Please note: This variety requires a mixer to plug in the instrument into an amp.
Partner of Schertler
Are you looking for an amplifier for the stage or the rehearsal room? As a partner of the Swiss company Schertler, I can offer you favorable conditions, for example for amplifiers and mixers. Have a look at Schertlers website: https://www.schertler.com/ and, if you are interested, contact me at info@egurdy.com.