Details eXperior ash
Details eXperior cherry
Details eXperior nut
Information about eXperior:
Not amplified, eXperior only reaches a volume of 65 decibel. That corresponds to a TV on low volume.
Furthermore, thanks to the headphone output you can practice or play virtually day and night without being disturbed.
Pre amp connections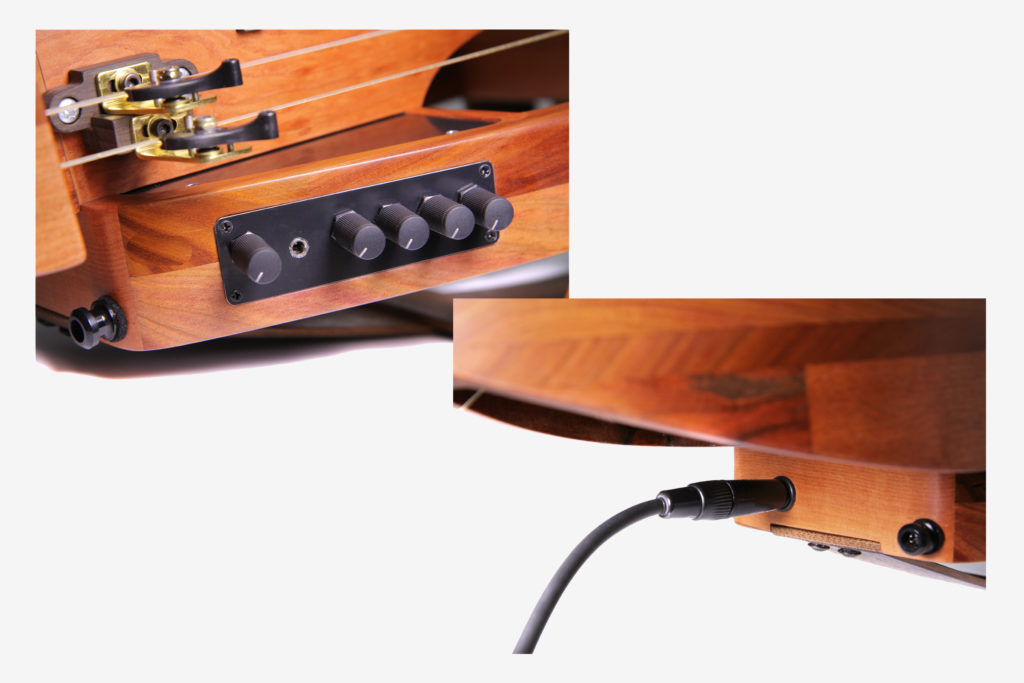 Custom-made case with a removable amplifier
We've got the ideal case for your eXperior: Thanks to the removable battery-powered amplifier, you can play whenever and wherever you wish.
At home you simply switch to grid operation. A cable, power unit and batteries come included. An additional compartment provides sufficient space for your belt and further equipment.
Dimensions: 80x37x28cm
Weight case plus hurdy gurdy: approx. 8,5 kg
Weight case: approx. 3,8 kg
Weight amplifier: approx. 700 g
Three-point belts
Our three-point belts can be flexibly adjusted to all lengths. If desired, we can also provide the belts with security locks to ensure additional hold while playing. As standard, your delivery of an eXperior includes a simple two-point belt. If you want to place an order for a three-point belt sent us an e-mail or select it as an option when purchasing your eXperior – simply use the "request" button.
Nice to know: Our three-point belts are suitable for any other hurdy-gurdy, too.
Up to 100 cm waist measurement! Variances on request please
E-Mail request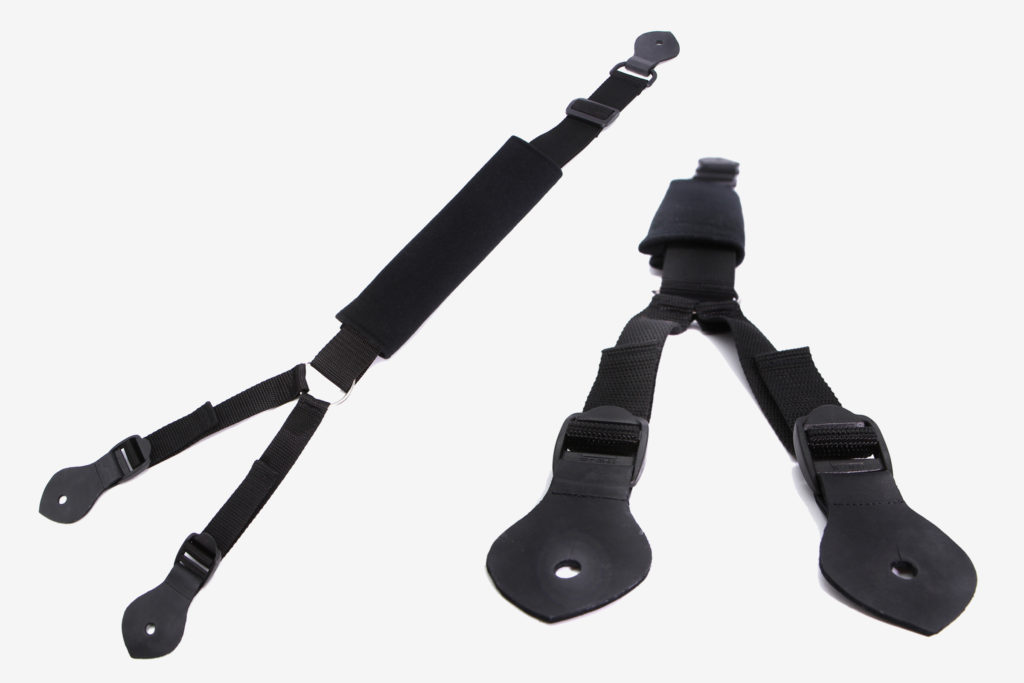 Request for your eXperior